Dates:  14th – 20th May 2017
Silk and Lace
Two materials that I use in my work in many different ways.
The course looks at a variety of silk fibres for paper and
"felt" and how these can be used with various embroidery
techniques. Lace experiments with water soluble fabrics,
print and paint will follow on. Using silk and lace together
as a culmination of the experiments to produce some
delicate finished pieces – perhaps a miniature corset.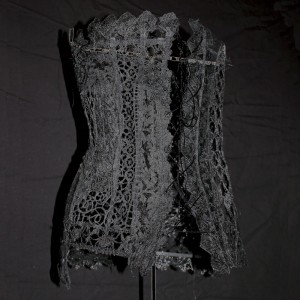 Suitability:
Intermediate and Advanced and enthusiastic beginners
Tariffs:
920€ Full board in own room
870€ Full Board Sharing
395€ Non-embroiderer, full board, sharing room.
Self-catering on application.