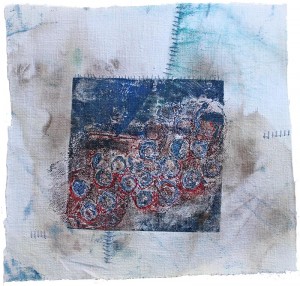 Dates: 5th – 11 May 2019
Exploring Collagraphy
This exciting technique of printing is covered in full. The creation of different types of collagraph plates suitable for printing with and/or without a press. We cover different media suitable for textural plates; sewing and embroidery on suitable surfaces to create collagraph plates; textile and organic inclusions into the plates for textural effects. The choice of varnish makes a huge difference to the quality of the print so we look at the choices available so that your choices can be informed. Different methods of inking the plate are also primordial, and you will have the time and tuition necessary to understand how to get the best out of a print. We look at pinting with a variety of media on paper and fabric. All of this is covered in this very full course. The final day looks at possible embroidery responses to the paper and textile prints that have been created where we investigate how this fascinating technique can be used with your textile and embroidery work.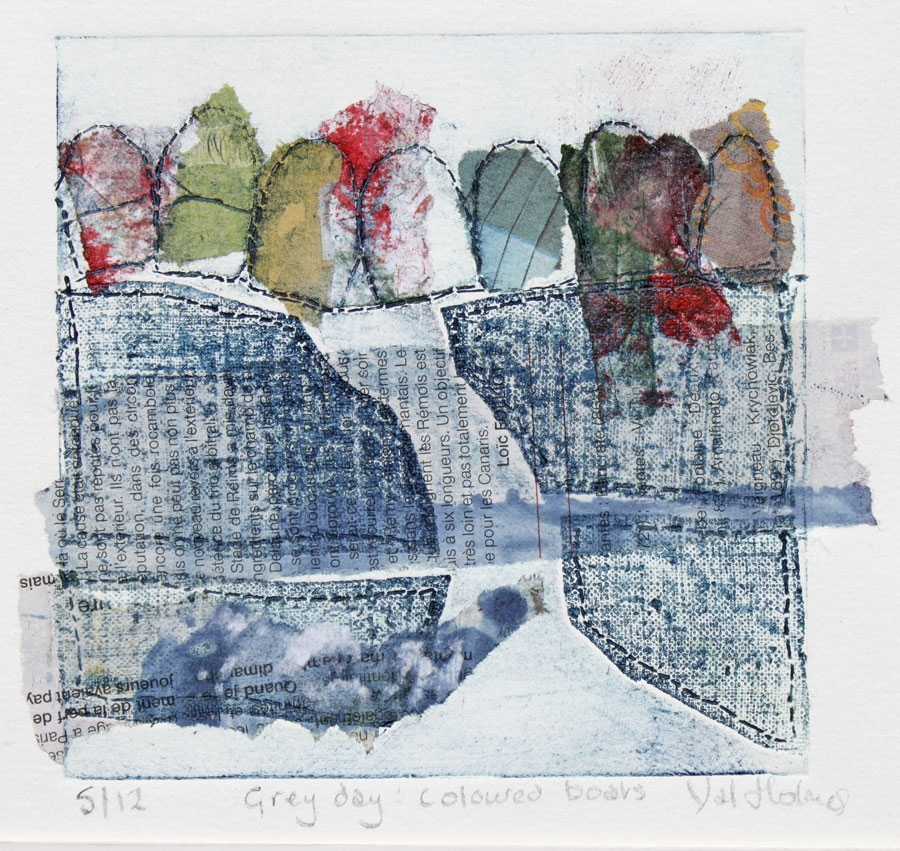 This course is suitable for beginners in the technique of collagraphy with some or a lot of textile knowledge, but can also apply to anyone having already experimented with print wishing to push collagraphy further.
Non embroiderer's may choose to spend this last day in the studio doing further printing with Claude. You will go home with a huge quantity of lovely prints!
Tariffs:

895€ Full board in own room
845€ Full Board Sharing
395€ Non-embroiderer, full board, sharing room.
Self-catering on application.

To book your course

Please telephone

0033 251274339 or 0033687848495 to talk about Your course choice

or send a mail to Valerie.holmes@orange.fr

I'm sorry but the above is not a link….we're having problems with the catch link at the moment, so please send me a real mail.

If you don't get a reply within 48 hours, please try again or phone, there is a problem.

click on an image to browse